We are based in Milwaukee, Wisconsin and service clients in the greater Milwaukee, Madison and Chicago area on a regional, national and international basis.
–
Hire us as your "external in-house" experts so that you can focus on driving innovation and growth. Our business-minded experts will partner with you every step of the way to help you set up your company, secure financing, contract with key talent, gain timely and efficient market access for new products and technologies in the U.S. and other key markets, secure rights to new innovations, prepare for sustainable growth, and achieve your optimal exit strategy.
–
–

Hire us to provide flexible surge support whenever you need an additional set of expert hands, a fresh perspective on business-critical topics, or process excellence savvy. Our significant in-house experience allows us to "hit the ground running" from day one. Whether your needs are temporary (such as staffing shortage), project based (for example, M&A due diligence or integration), or recurring (such as quarter close sales contracts), we can help you succeed in a cost-effective manner. If you are a non-U.S. company, count on us to be your U.S. experts.
–
–
–
Leverage our in-depth industry expertise to protect your investment, help your portfolio companies excel, and assist with equity financings. From conducting independent due diligence reviews on your behalf to lending our medical device and life sciences industry expertise to your existing advisors, we add a new angle in due diligence and financing activities.
–
–
–

Client Response
We strive to maximize client satisfaction. Here is what some of our clients have to say about our ability to meet their legal, compliance and regulatory needs.

"Jana has been a terrific legal resource for GE Healthcare.  Her extensive in-house experience working across all levels of a large, global organization on both tactical and strategic matters enables her to rapidly engage and provide seamless, cost-effective legal support on a wide variety of matters."– Timothy Finnerty, General Counsel, Ultrasound and Life Care Solutions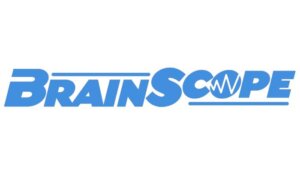 "Jana is a highly experienced legal expert in healthcare compliance and has made a significant contribution to our company since we engaged her last year. She has also become our de facto expert for all commercial contract work. She is exceptionally responsive and her insights have been well balanced to the needs of our business. I would recommend Jana to any executive in need of expert outside counsel in the areas of healthcare compliance and general commercial contracting work." – Andrew P. Holman, Chief Commercial Officer 

"KCS and Robin Martin have the regulatory expertise to manage complex projects with global medical device launches, while also being a collaborative and supportive team member, explaining the "why" behind requirements" – Regulatory Affairs Director

"Jana's broad-based experience in the healthcare sector, business acumen, and sound judgment have proved a tremendous asset in delivering legal support for GE Healthcare's Imaging business.  She is uniquely positioned to serve her clients well in providing high-quality, yet economical legal advice and counsel in a rapidly changing business environment." – Rebecca Zimmer, General Counsel, Imaging Equipment