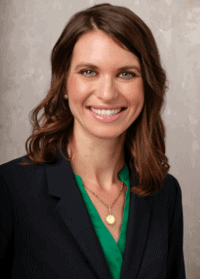 Robin Martin, RAC, Co-Founder and Chief Regulatory Strategist with Kinetic Compliance Solutions, LLC. She is an experienced regulatory affairs professional proficient in strategies leading to successful global medical device approvals. At Kinetic Compliance Solutions, she focuses on gaining efficient regulatory approvals in the U.S., EU and Canada for her clients. From injectable implants, patient monitoring equipment and accessories to diagnostic imaging equipment and medical device software, her experience with a wide variety of devices gives her a solid understanding of what it takes to navigate the dynamic regulatory environment.
Prior to co-founding Kinetic Compliance Solutions, Robin held various roles within regulatory at GE Healthcare. Her six-plus year tenure at GE included roles in clinical regulatory, which involved the development of global clinical strategies for multiple business units, in addition to premarket regulatory roles in patient monitoring and MRI businesses. In 2014 she won a GE Healthcare President's Award for successful launch of the company's first integrated PET/MR system.
Prior to joining GE, Robin worked in both regulatory and engineering for Bioform Medical, Inc. (now Merz Aesthetics), where she supported commercialization of injectable implants and a variety of newly acquired technology.
Robin has an undergraduate degree in Biomedical Engineering and a Masters of Business Administration, both from Marquette University. Robin is an avid year-round hiker and a Master Gardener (though you'd never know it from her yard).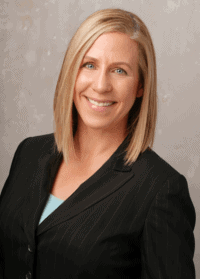 Jana Gerken, J.D., Co-Founder and Chief Legal Strategist of Kinetic Compliance Solutions, LLC. She is a seasoned legal leader with a proven track record of developing and executing legal strategies that strike the right balance between risk and reward in order to help her clients gain a competitive edge while remaining compliant. Jana partners with her clients in translating complex legal challenges into pragmatic business solutions in order to free up their time to focus on innovation and growth. Jana has extensive experience with a broad range of commercial contracting and transactional matters, solid healthcare acumen with medical devices and life sciences, and hands-on experience working on the front line with her clients as both in-house counsel and external advisor.
Prior to co-founding Kinetic Compliance Solutions, Jana was the General Counsel for GE Healthcare's five-billion-dollar diagnostic imaging businesses (Detection & Guidance Solutions (DGS), Molecular Imaging & Computed Tomography (MICT), and Magnetic Resonance (MR)). In that role, Jana was the primary point of contact for all strategic matters on a global scale. Jana recently received an award for "Imagination & Courage" from the Vice President & General Counsel of GE Healthcare. Jana's near 10-year tenure at GE also includes her role as Senior Legal Counsel of the Life Sciences business.
Prior to joining GE, Jana practiced at the law firms Kaye Scholer LLP and Schnader Harrison LLP in New York City, where she specialized in Mergers & Acquisitions, venture capital deals, and general commercial transactions.
Jana has a law degree from Seton Hall University School of Law and is admitted to the bar in New York, New Jersey and Wisconsin.
Jana was born and raised in Berlin, Germany, and is a native German speaker (meaning she can say "Fahrvergnügen" really fast with a smile). Last but not least, Jana is a competitive ballroom dancer (Legal Disclaimer: Watch at your own risk!).